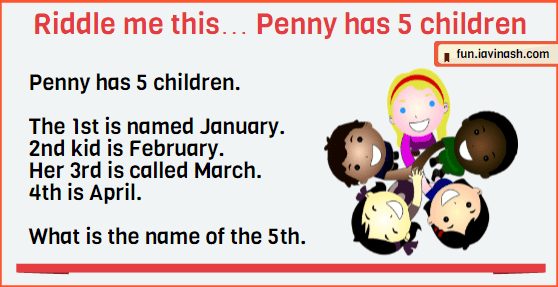 Riddle me this… Penny has 5 children
Penny has 5 children.
The 1st is named January.
2nd kid is February.
Her 3rd is called March.
4th is April.
What is the name of the 5th.
This riddle is breaking all the records and going viral on the net.
You better get answer here before some of your friends throw this on your face and puzzle you.
To see the answer scroll below and click on Next Page