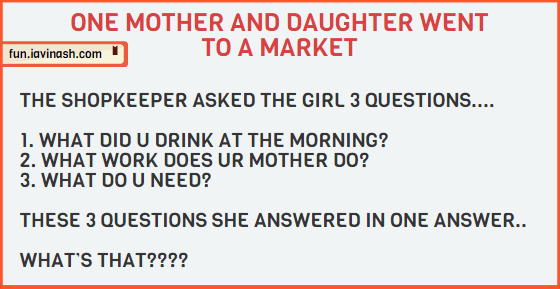 One mother and daughter went to a market riddle?
ONE MOTHER AND DAUGHTER WENT TO A MARKET. .
THE SHOPKEEPER ASKED THE GIRL 3 QUESTIONS. ..
WHAT DID U DRINK AT THE MORNING?
WHAT WORK DOES UR MOTHER DO?
WHAT DO U NEED?
THESE 3 QUESTIONS SHE ANSWERED IN ONE ANSWER. .. WHAT'S THAT????
To see answer of the riddle scroll below and click on Next Page