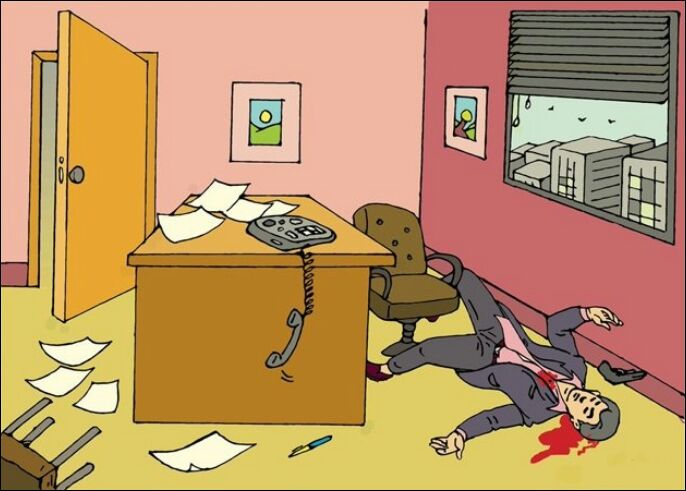 Image Puzzle : Murder or suicide
In this image you see a dead man lying on the floor. You need to smartly find out this is the case of murder or suicide.
It's time to awaken the detective within you. Share the image with your friends and family and see whet they say about this mysterious case.
To see answer scroll below and click on Next Page