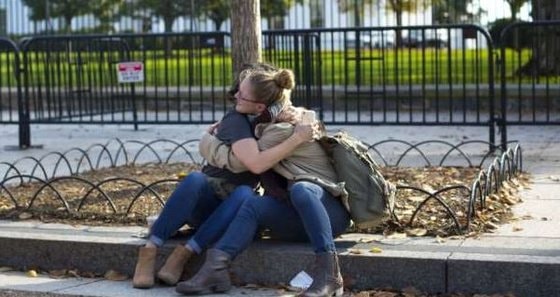 A 31 years old girl is giving free hug. If you need it just ask they are completely free.
You may not believe it but Daley a Rhode Island woman upset over Donald Trump win was giving free hug to anyone, needed it.
Daley said that she was not happy and saddened by the news but didn't want whole day to spend in fears so got this completely new idea to give free hug to all who are also equally not happy and upset.
Daley works in a restaurant and after knowing the news she headed to downtown Westerly with a sign that said, "Need a hug today? They are free. Just ask."