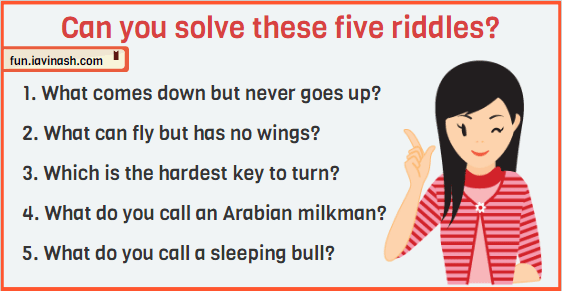 Riddle : Can you solve these five riddles? 1. What comes down but never goes up? 2. What can fly but has no wings? 3. Which is the...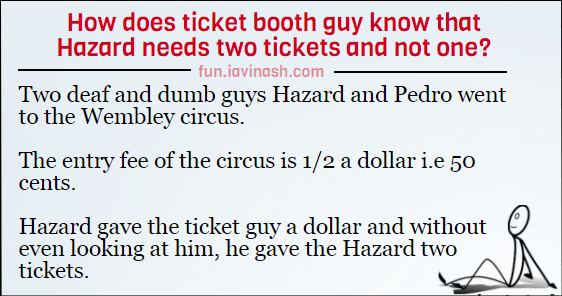 Two deaf and dumb guys went to a circus Two deaf and dumb guys Hazard and Pedro went to the Wembley circus. The entry fee of...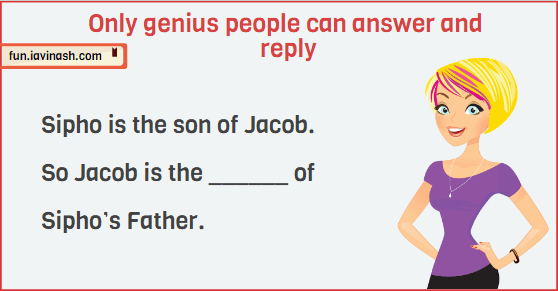 Only genius people can answer and reply Sipho is the son of Jacob. So Jacob is the ______ of Sipho's Father. To see answer scroll below and click...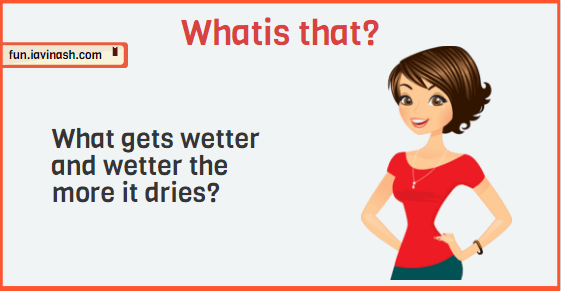 Riddle : What is that? What gets wetter and wetter the more it dries? Think wisely and find out the answer. You can also share with...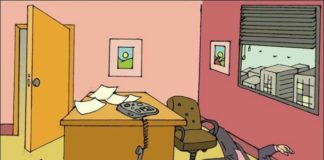 Image Puzzle : Murder or suicide In this image you see a dead man lying on the floor. You need to smartly find out this...